NIDAS Art Exhibition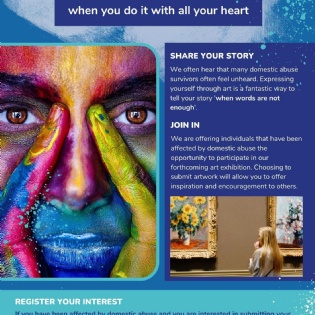 NIDAS are offering an opportunity for individuals who have been affected by domestic abuse to take part in an exhibition. What we frequently hear is that many survivors often feel unheard and unseen; by curating a space for individuals to share their experiences and unique stores, we are hoping to empower those individuals, and let their stories be heard.
Art has always been used as a powerful form of expression and to communicate thoughts, emotions, and experiences 'when words are not enough'. Art can be a fantastic way for survivors of domestic abuse to display their feelings in a way that words alone can't capture.
Individuals can register their interest here: