TUI Eastwood Visit Year 3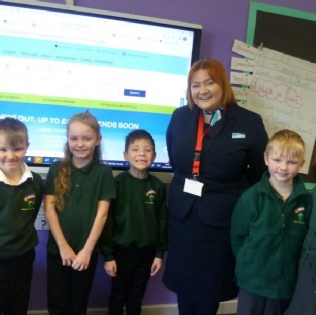 Year 3 welcomed Stacie from the TUI travel company TUI Eastwood into school as part of our Vehicle – 'Around Europe in 80 day'. In preparation for Stacie's visit we had been thinking about suitable questions to ask her about her job;
what inspired her to be a travel agent,
what she asks her customers,
how she helps people to find the right holiday and
where she has travelled to, were just a few of the amazing questions asked.
During the session she gave us lots more information about her role, her team and the skills she uses.
Thank you Stacie at TUI for helping us with our research.