Well Done Year 3!!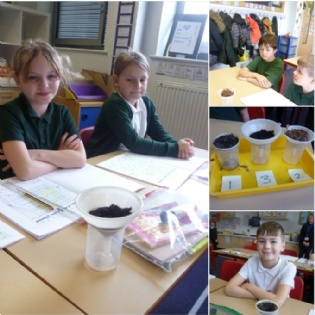 What a great start back Year 3 have made!
Thinking back to our Year 2 knowledge, we have discussed and made predictions about the types of soil that are better suited for plants to grow in. Now that we know three different types of soil, we were able to carry out our experiment in science to see which soil had the best drainage. Year 3 now know that an experiment has a prediction, a method, results and a conclusion. They were also able to understand and say what a fair test was!
After measuring and analyzing the results of the amount of water that had drained through each type of soil, we now know why different types of soil has different properties and is suited to different types of plants.
Well done Year 3!