Daily Challenge - 30/4/2020
Time to get active! Can you create an exercise sequence using the letters of your name?
How about another word? What about the word exercise? Use the picture below as a guide, or make up your own! Show us your sequences by emailing to the class emails or commenting on our Facebook post.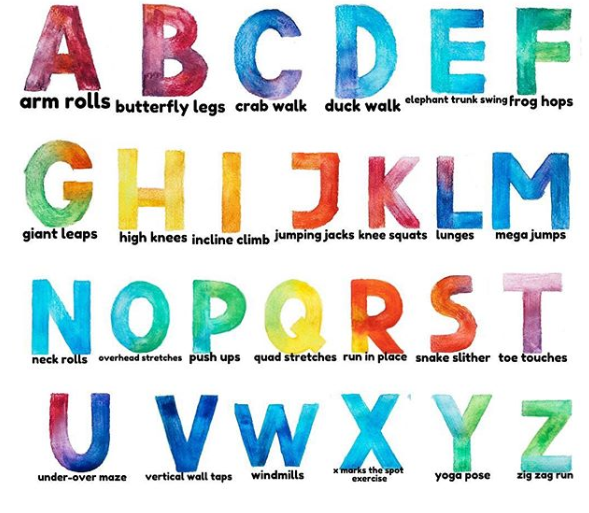 Parents/Carers - if you fancied a brain challenge, Mrs Davies's latest challenge went up yesterday - check it out here
First News is a weekly newspaper aimed at 7 to 14-year-olds that aims to get children talking about the news in an easy to understand and non-threatening way. They cover issues which are relevant to children and which specifically affect them. Inside you'll find a mix of world news and UK news, but also loads of fun stuff, such as entertainment, games, animals, sport and puzzles. They are creating free access to the newspaper in exchange for an email to help keep abreast of the news