6AT's Cooking Trip to Holgate Academy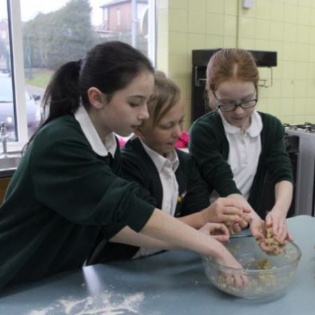 6AT have been lucky enough this week to take part in a transition visit to Holgate Academy. As part of our Viking topic, we have made some Viking oat cakes using a recipe from the Viking era. As Holgate Academy have much larger cookery rooms, we were able to all cook together as a whole class and the children absolutely loved getting their hands stuck in and doing some baking all together.
The oat cakes looked brilliant and we are really looking forward to adding our own toppings to them and having a taste after all our hard work!