1BB's Rockets and Reading Raffle Rewards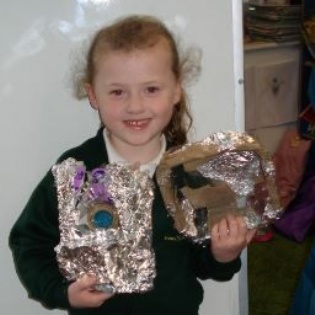 In the first week of term we found an alien spaceship that had crashed, and a letter from an alien called Simon. He asked us for help so we have been helping him by doing some investigations.
We've found out about different materials, what they are like (hard, soft, bendy, see through etc.), and whether they can float and sink. Simon then asked us to make a plan and a model for a new spaceship for him.
Thank you to everyone that brought in recycling for us, and particularly one mum that got us some foil donated from Tesco! We made some fabulous spaceships trying to remember they needed to be strong, light and waterproof. Some of us also thought about having a see through section for a window. The rockets and spaceships will be zooming their way home soon!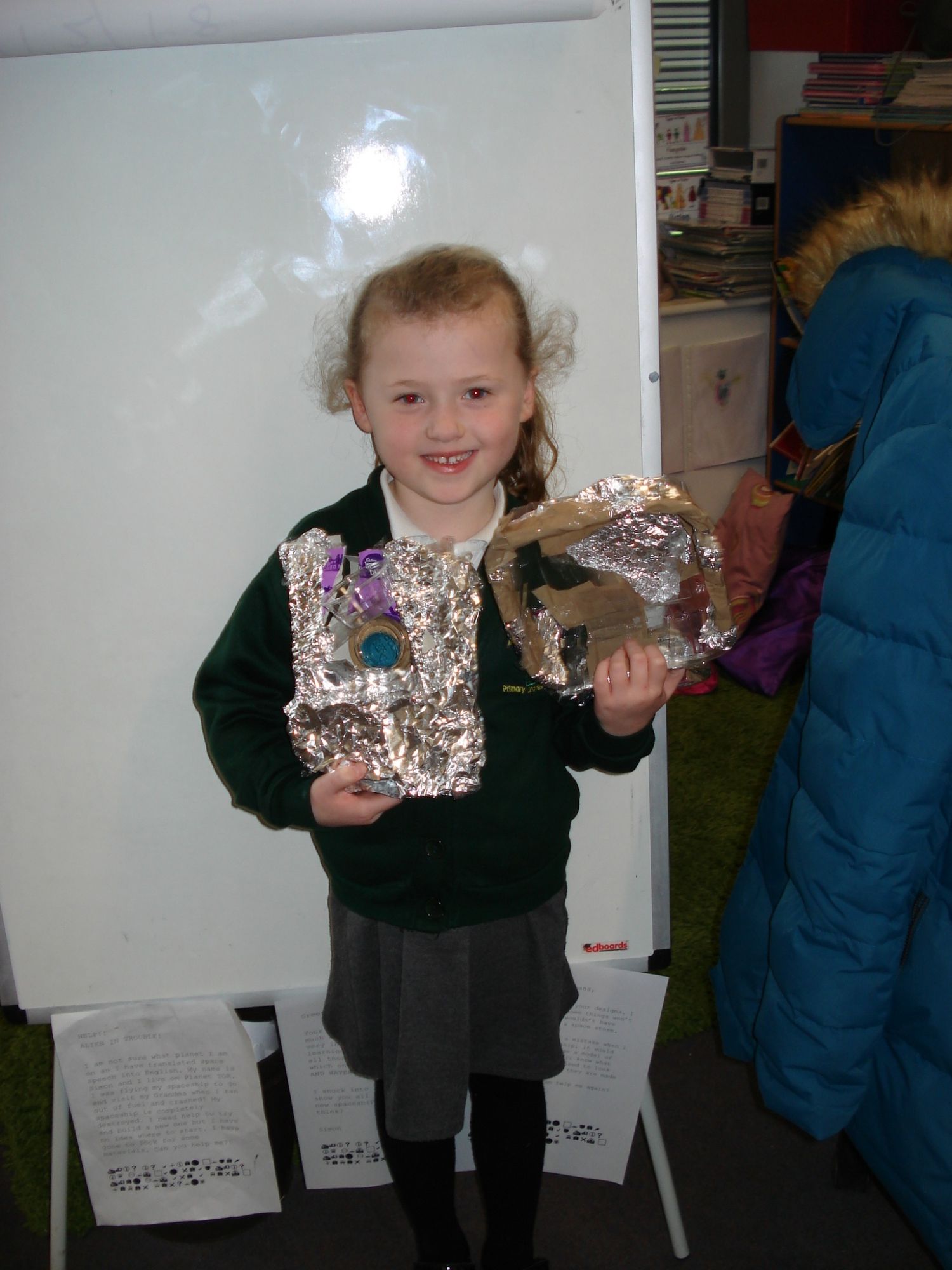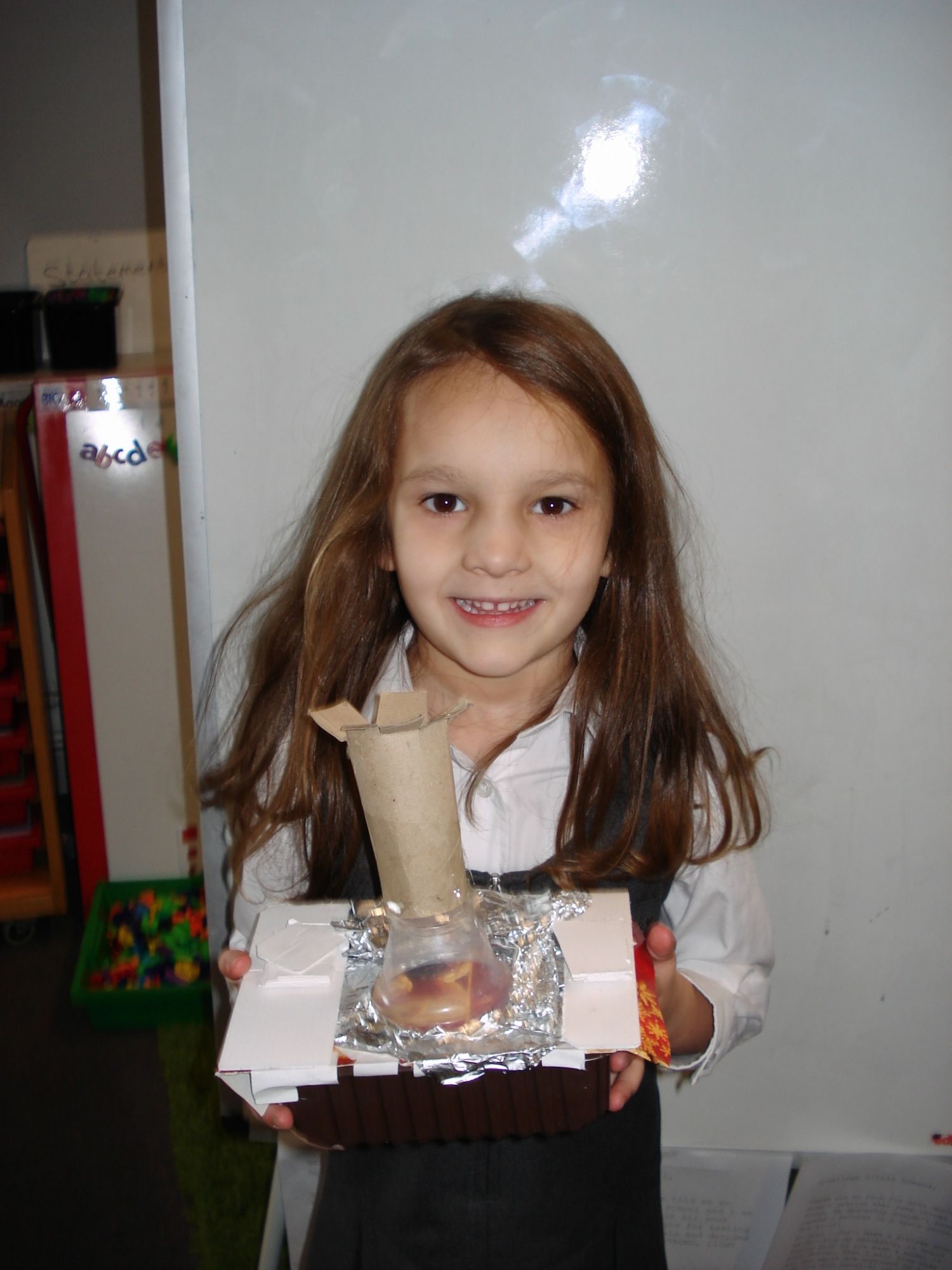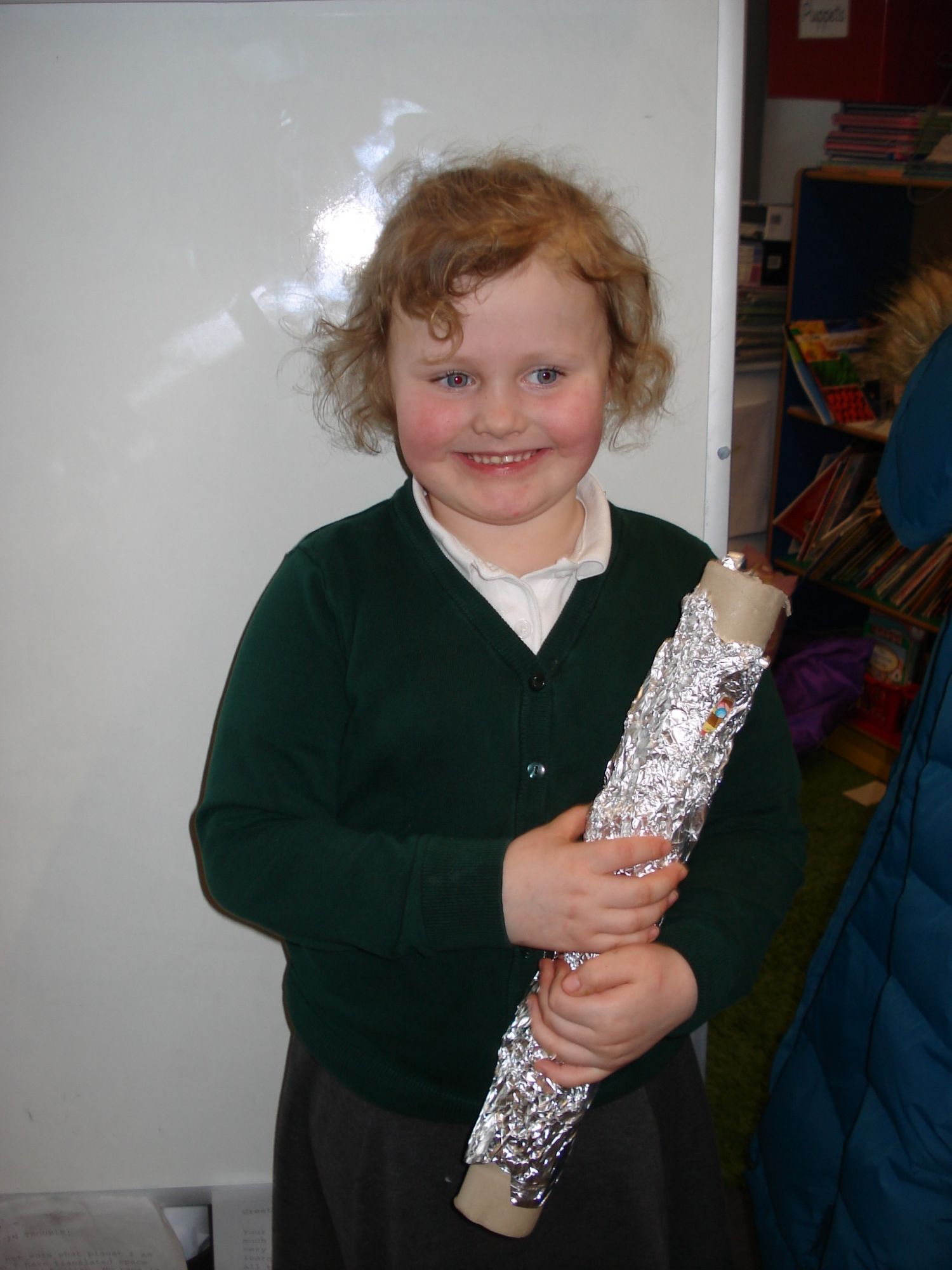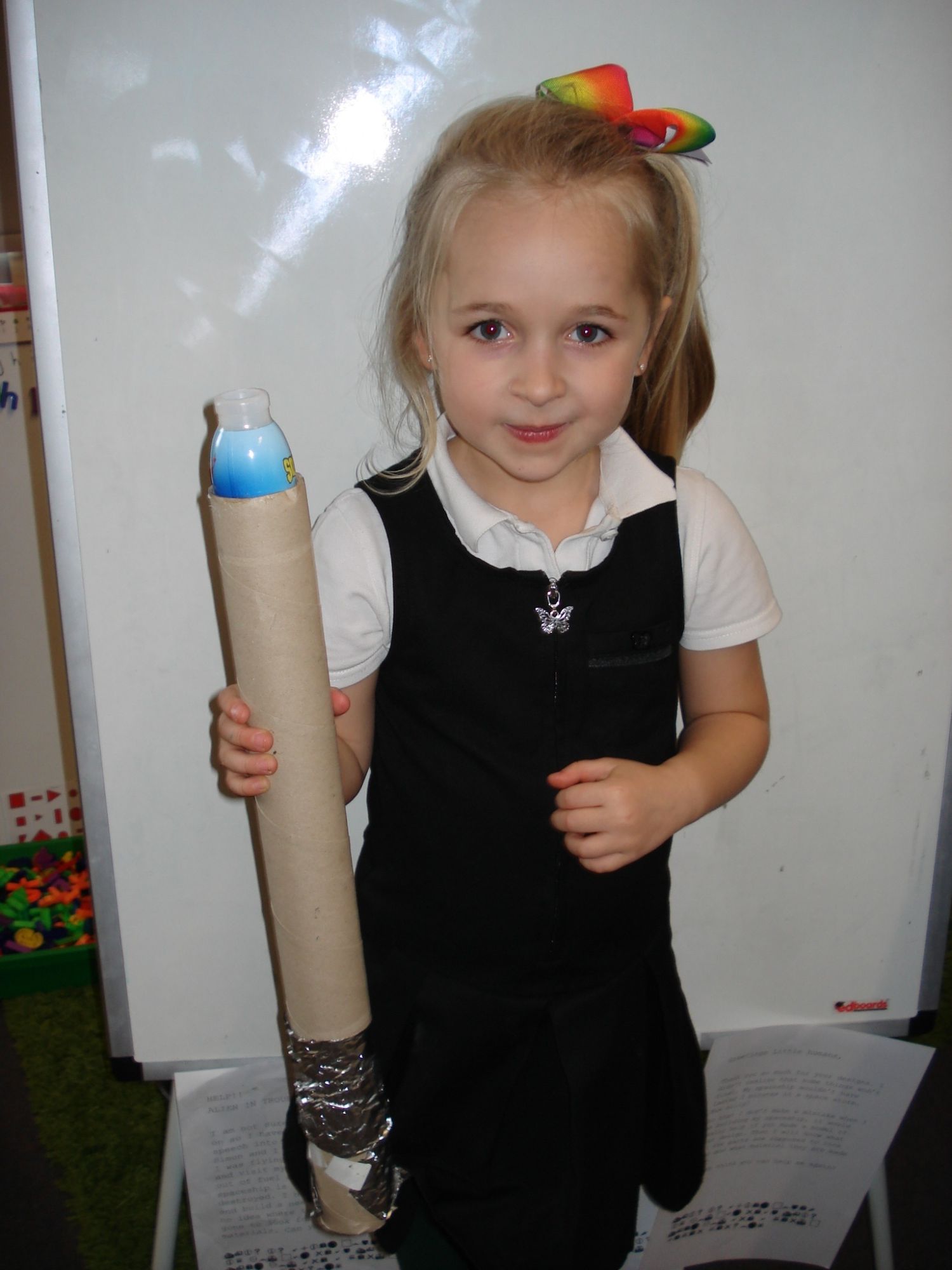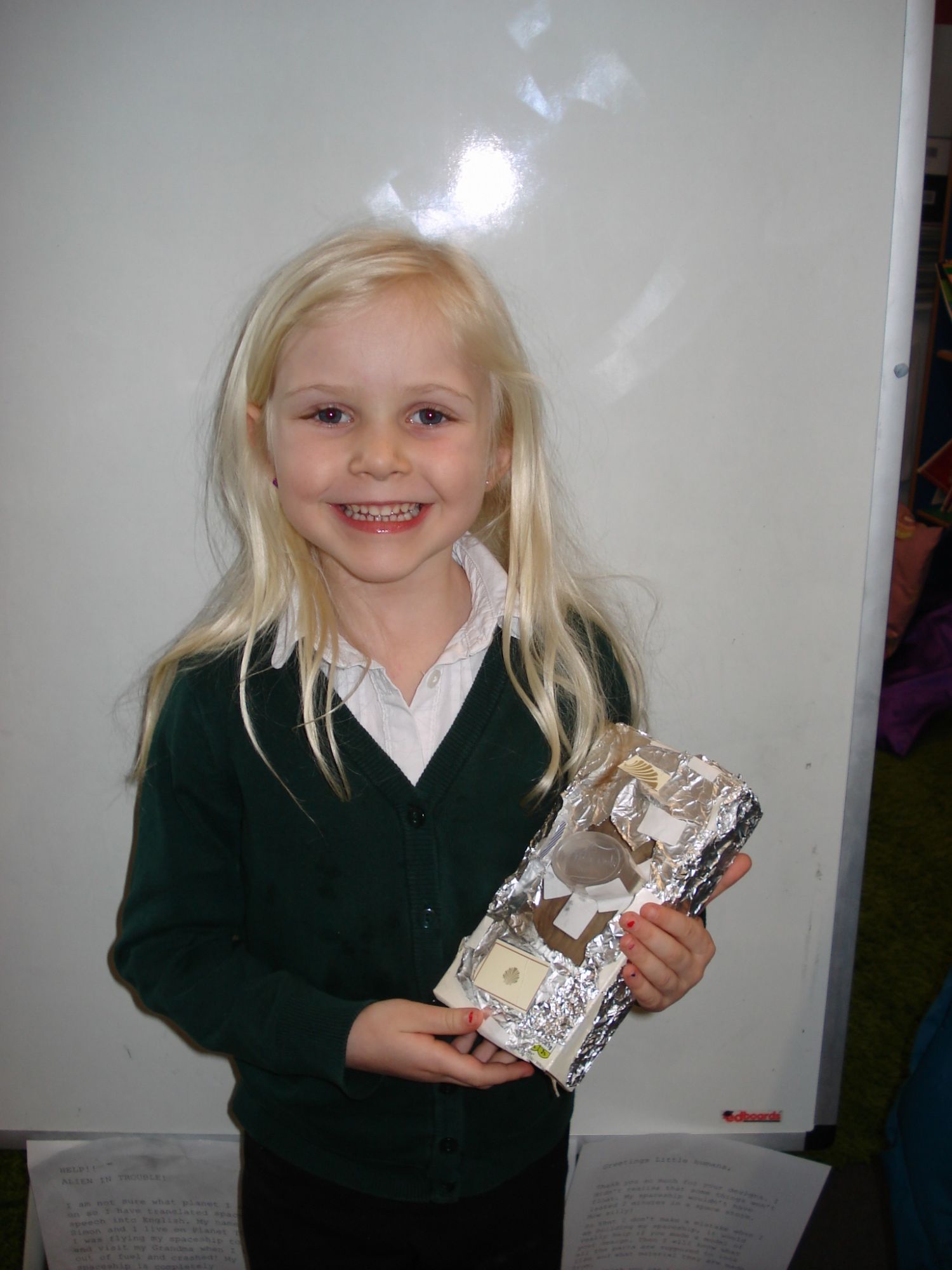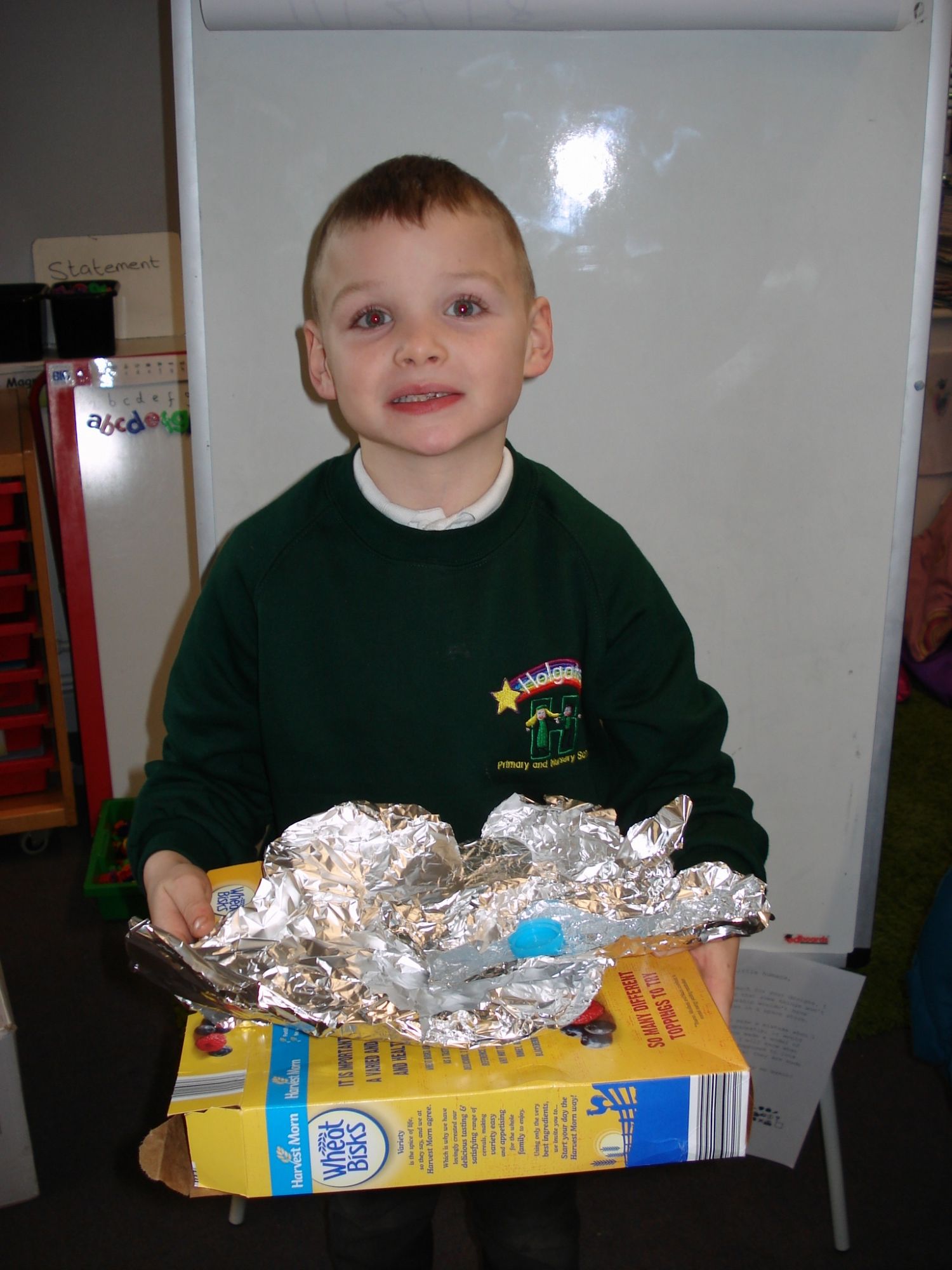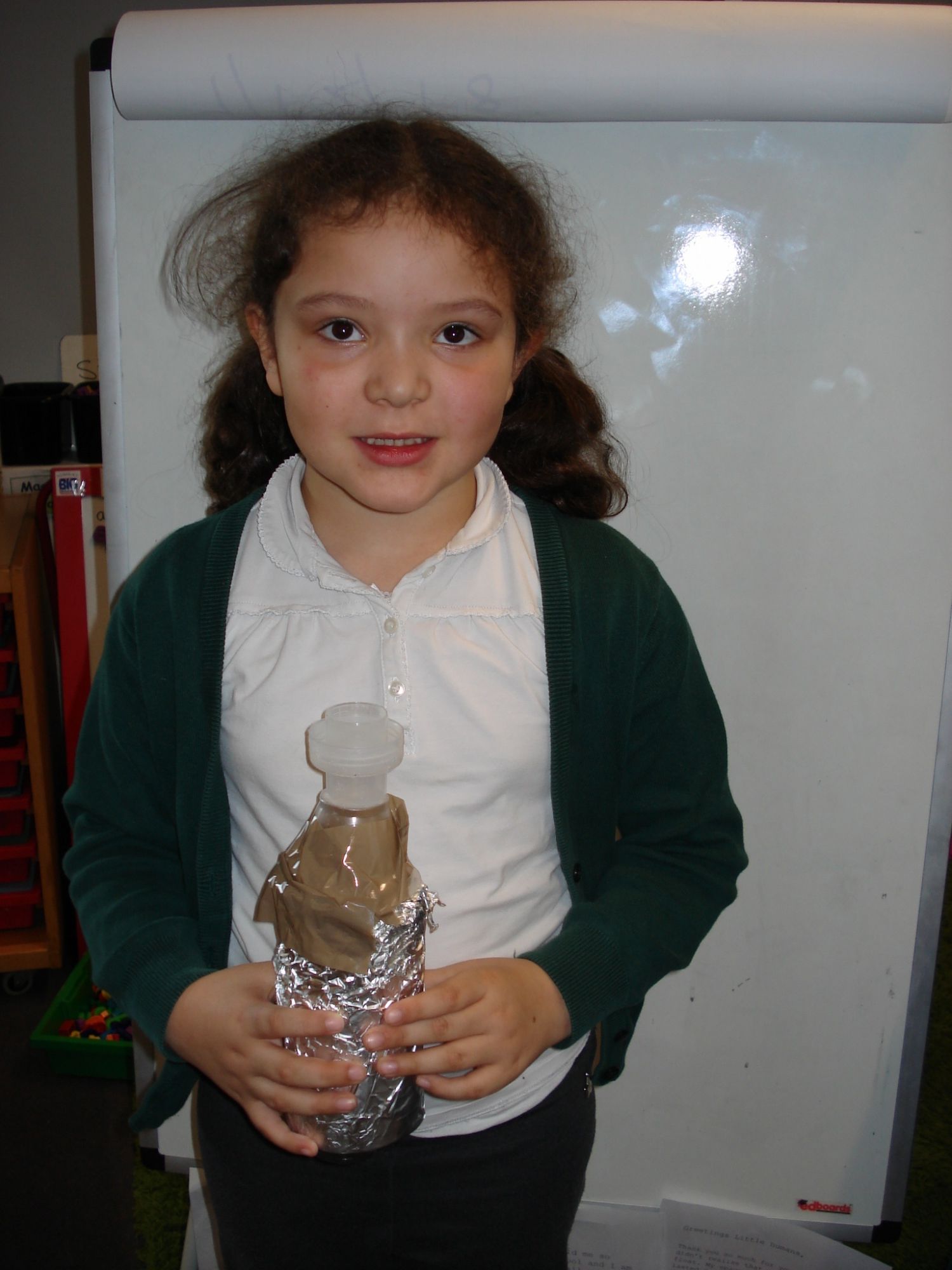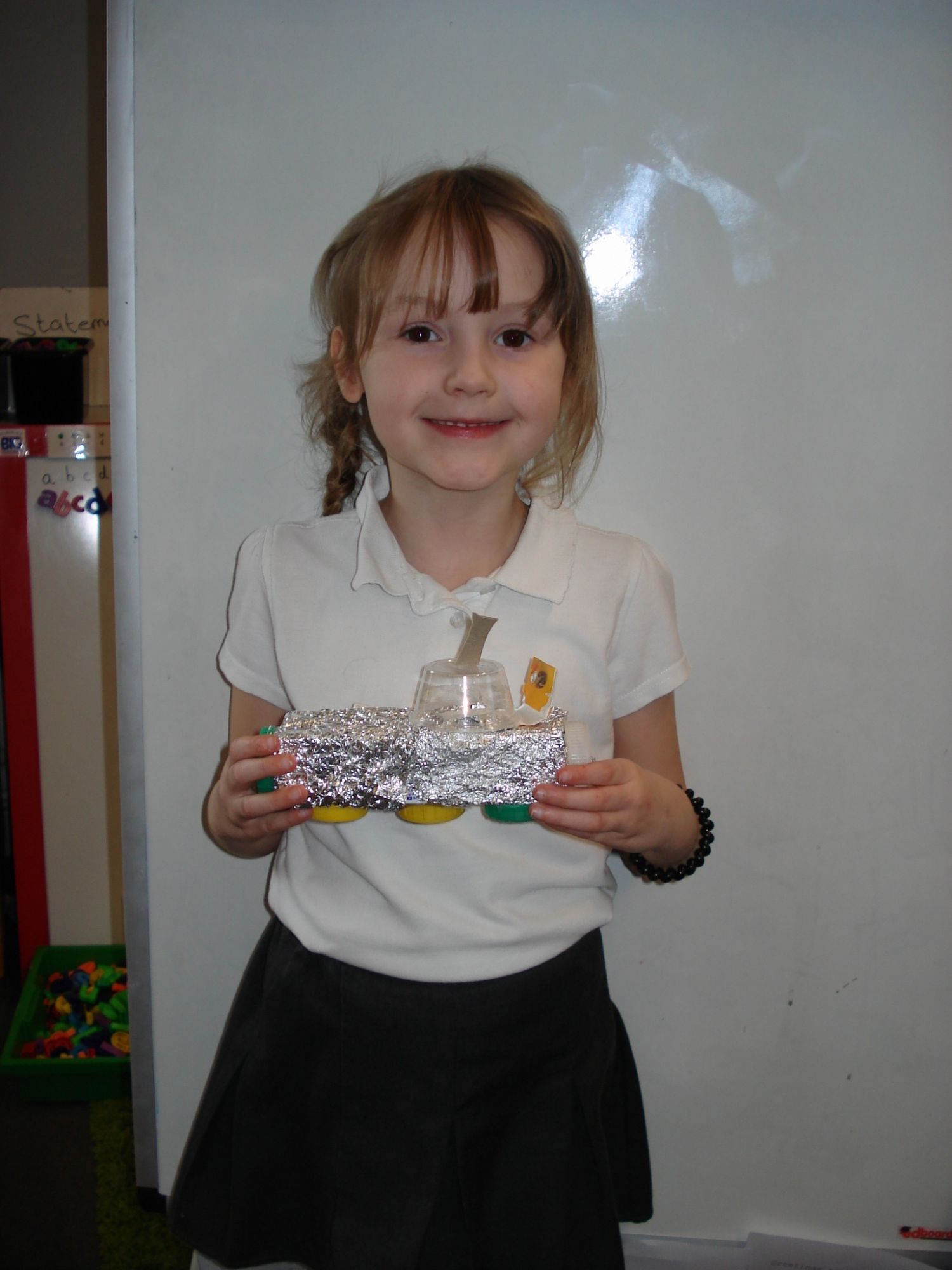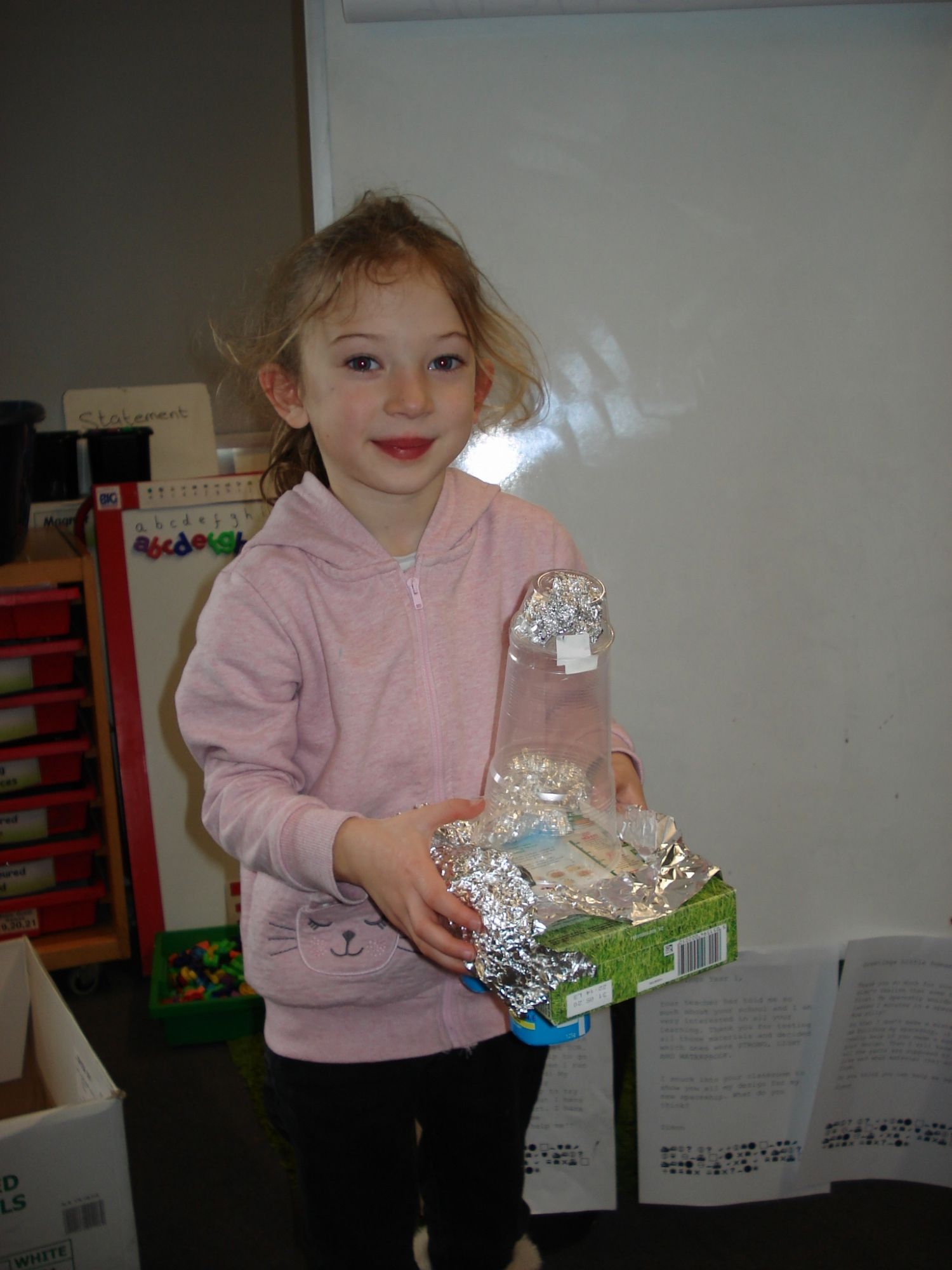 We also got to the first line on our reading raffle jar this week and the children chose to bring a toy for their reward. They can bring a toy in on Friday 15th February. But please nothing electronic or valuable. Every week the children can get a reading raffle ticket if they have read 3 times at home and we can see it recorded in their diary. Well done to everyone that has had one (or lots!) this half term. Let's hope we can get to the next line by Easter!