Choir at Holgate Schools Choir Festival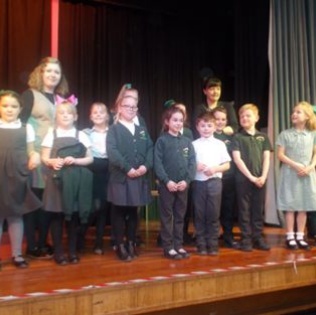 On Wednesday 27th February, 16 children from Holgate's choir attended the Holgate Academy to sing in the 2019 Holgate Schools Choir Festival.
We have been practising our songs for many weeks and were all super excited! We sang Fight Song by Rachel Platten and Human by Rag 'n' Bone. It was fabulous to watch the other local schools too. Lots of adults came to watch and Miss Roe/Miss Willett think we sang our hearts out. Well done choir, we are super proud of you!