1BB's Green Fingers!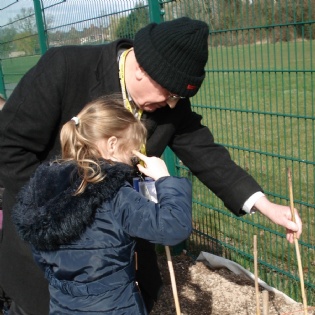 On Wednesday 1BB went out to help Grandad Ken and Councillor John Wilmott with the school allotment. We had a great time planting potatoes, beans, peas, courgettes, carrots and flowers. In a few weeks we'll have to help water them too.
Thank you to anyone that's donated anything to the garden, and also a big thank you to Grandad Ken for putting in so much hard work into it - it's looking fabulous!
If anyone else is green fingered and would like to help out or offer anything please speak to the office.