Year 1's Artwork!
Before the weekend, Year 1 went for a Senses Spring Walk.
There were lots of trees in the school grounds with beautiful blossom out. We discussed the changes of the seasons and how blossom on trees is a sign of spring.
Back in the classroom, we looked at an artist called Sara Otter who is www.littledot-art.co.uk '
We loved how Sara uses colour in her painting and how the blossom looks as though it is being blown off the tree by the wind.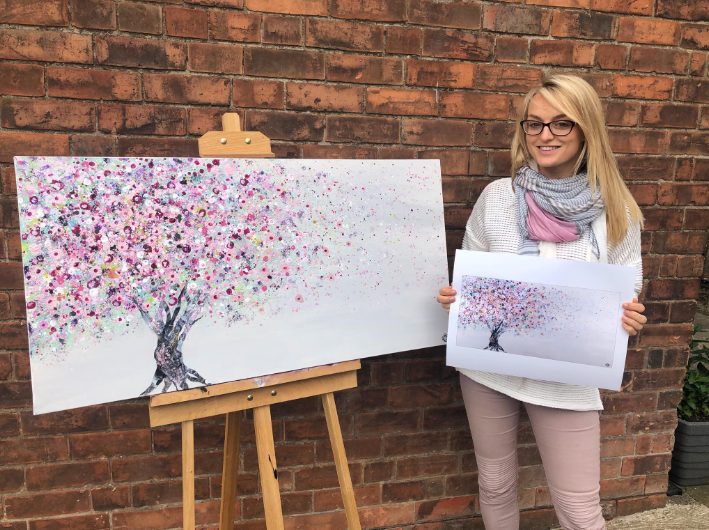 Georgie said 'I like the blossom that is flying away'
Joel said 'I like the colours of the petals and spots'
After looking at Sara's work, we tried to recreate our own blossom tree paintings. For the trunk, we blew three different browns and then used our fingers to print the blossom on the tree. We had lots of fun creating out masterpieces. Hope you like them!