Nursery's 'Fluttering' Trip to Forest Schools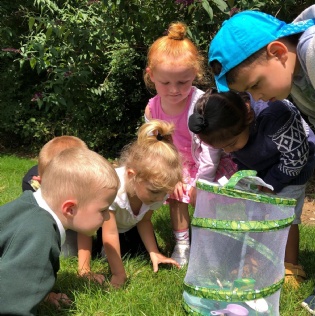 Yesterday, Nursery released their butterflies at Forest Schools.
"They fly away to the playground and the air and the woods," said Autumn.
"They were white and orange and black," said Moses.
"They have gone to sleep on the trees and to fly on the flowers," said Jessica.
The children have had the most wonderful time in Nursery watching their butterflies 🦋 grow from caterpillars 🐛 and spin their chrysalises. They were all very excited to release them into Forest Schools to lay some more caterpillar eggs today.