Our Community Champions are AWESOME!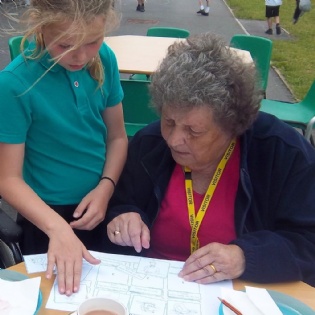 Today we want to celebrate a very special group of students who have worked incredibly hard with Mrs Hicklin - and Mr Collins and Miss Willett - throughout the year. They are our Community Champions.
Over the year, the Community Champions have been visiting Jubilee Court (a care home in Hucknall) to socialise, join in with activities and build friendships with the residents.
The children have also been learning about dementia and how to support people with dementia and Alzheimer's. The children are now a 'Dementia Friend' - which is part of the biggest ever UK initiative to change the way people think, act and talk about dementia (for more information visit Dementia Friends)
Just before the end of term, the Community Champions made, prepared and served sandwiches, cakes and cups of tea for an afternoon tea for some residents of Jubilee Court.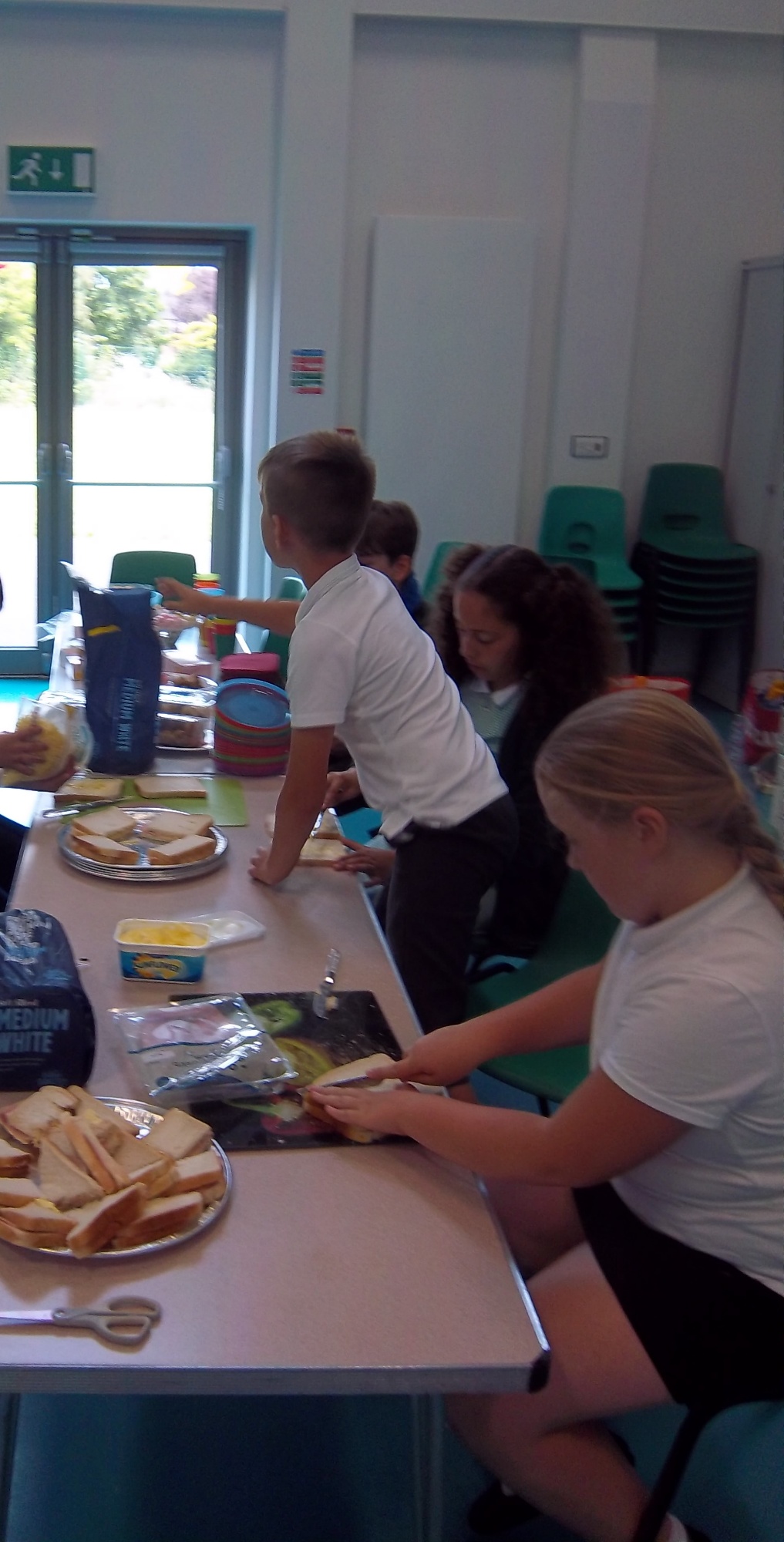 They had a lovely afternoon, the sun shone and we were entertained by the choir. Harold, 87, even joined in with a spot of football!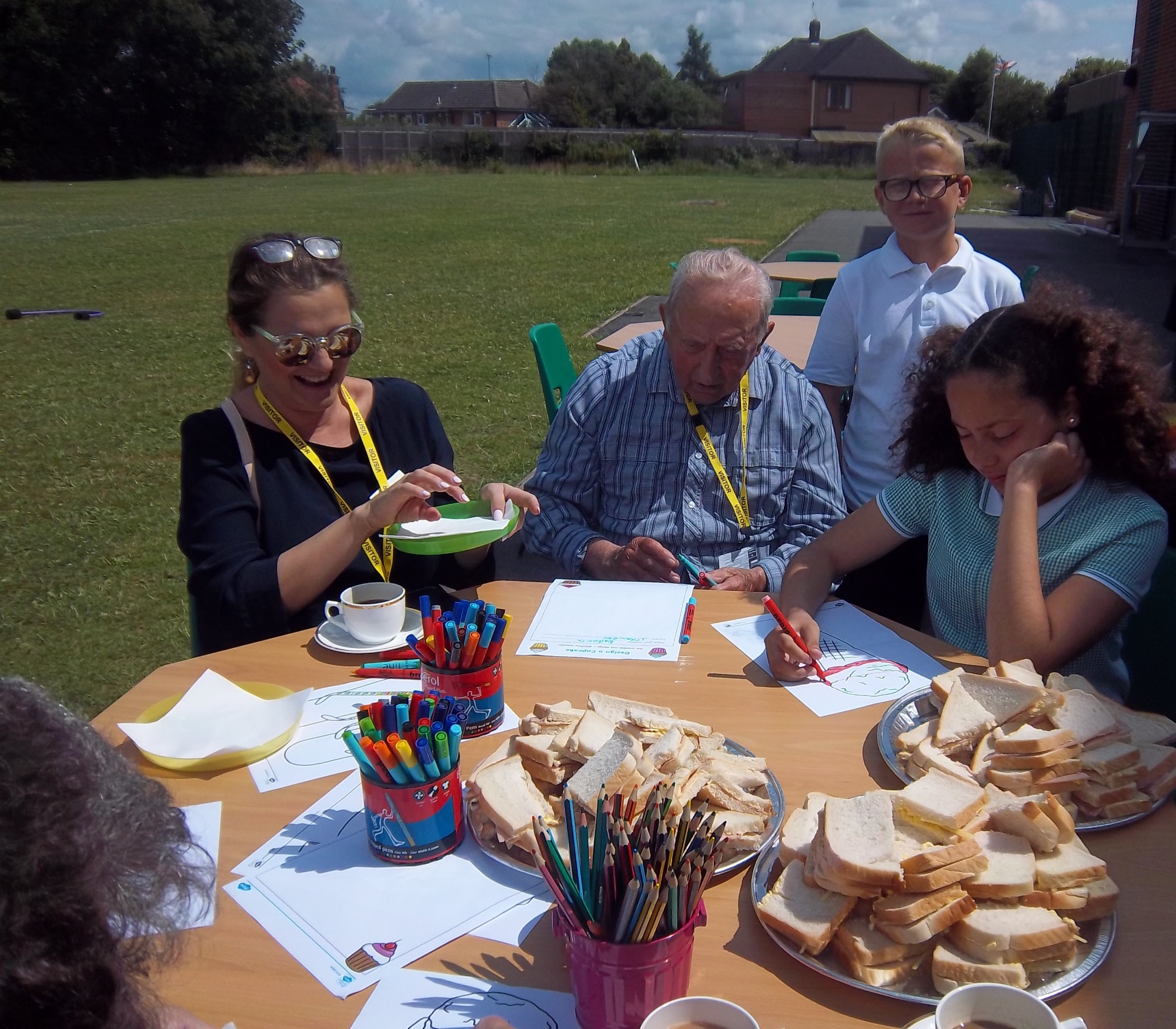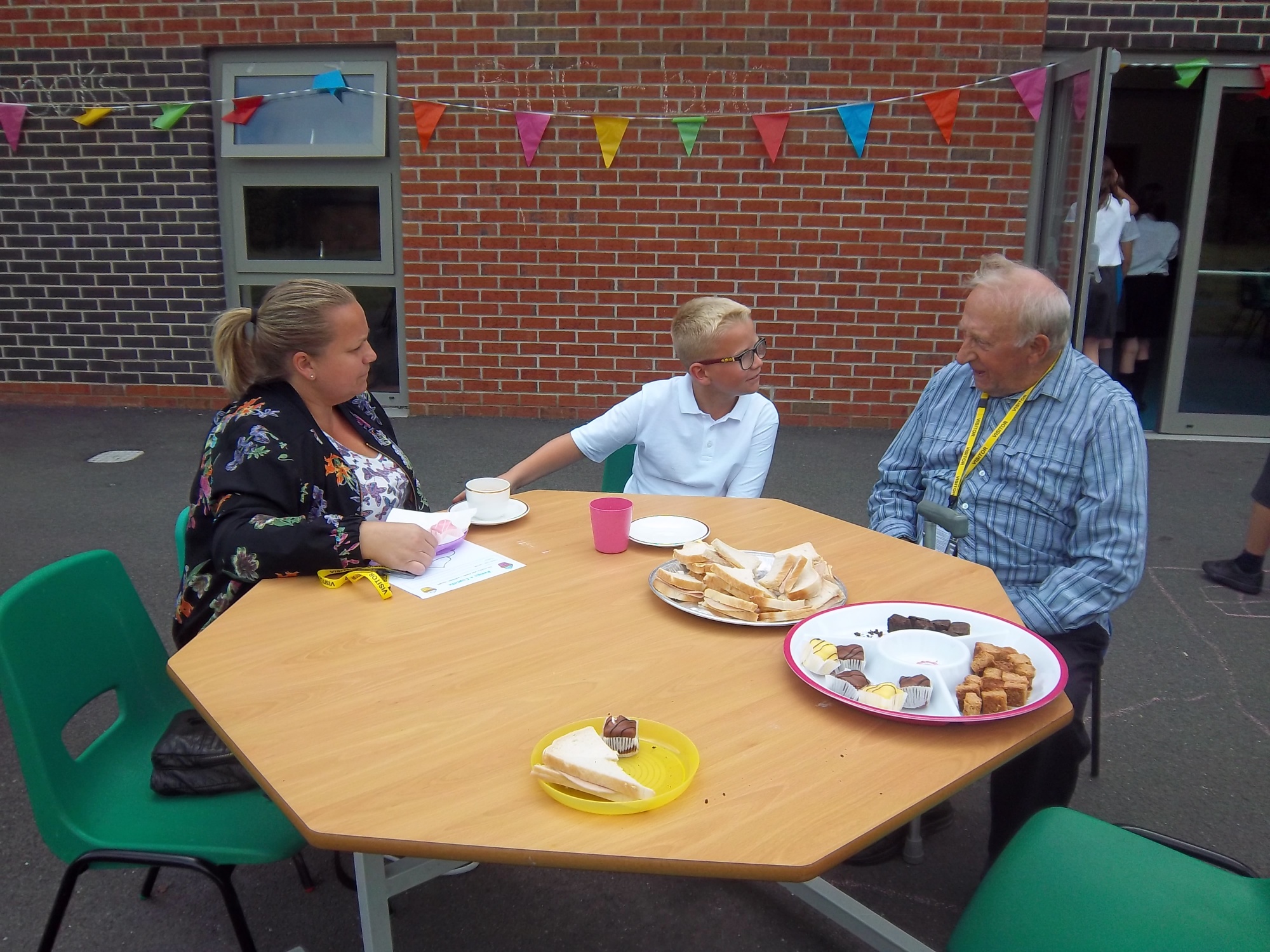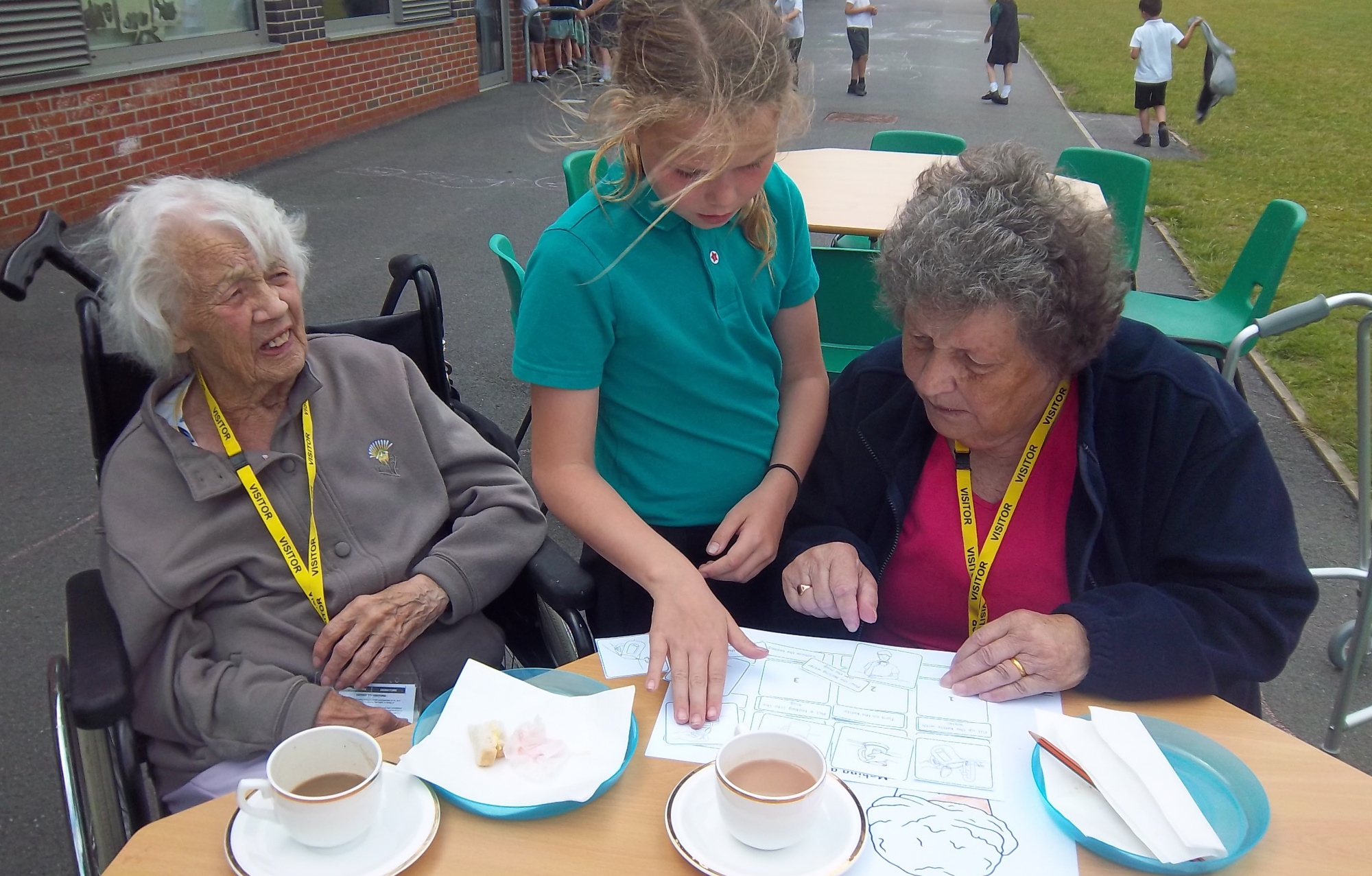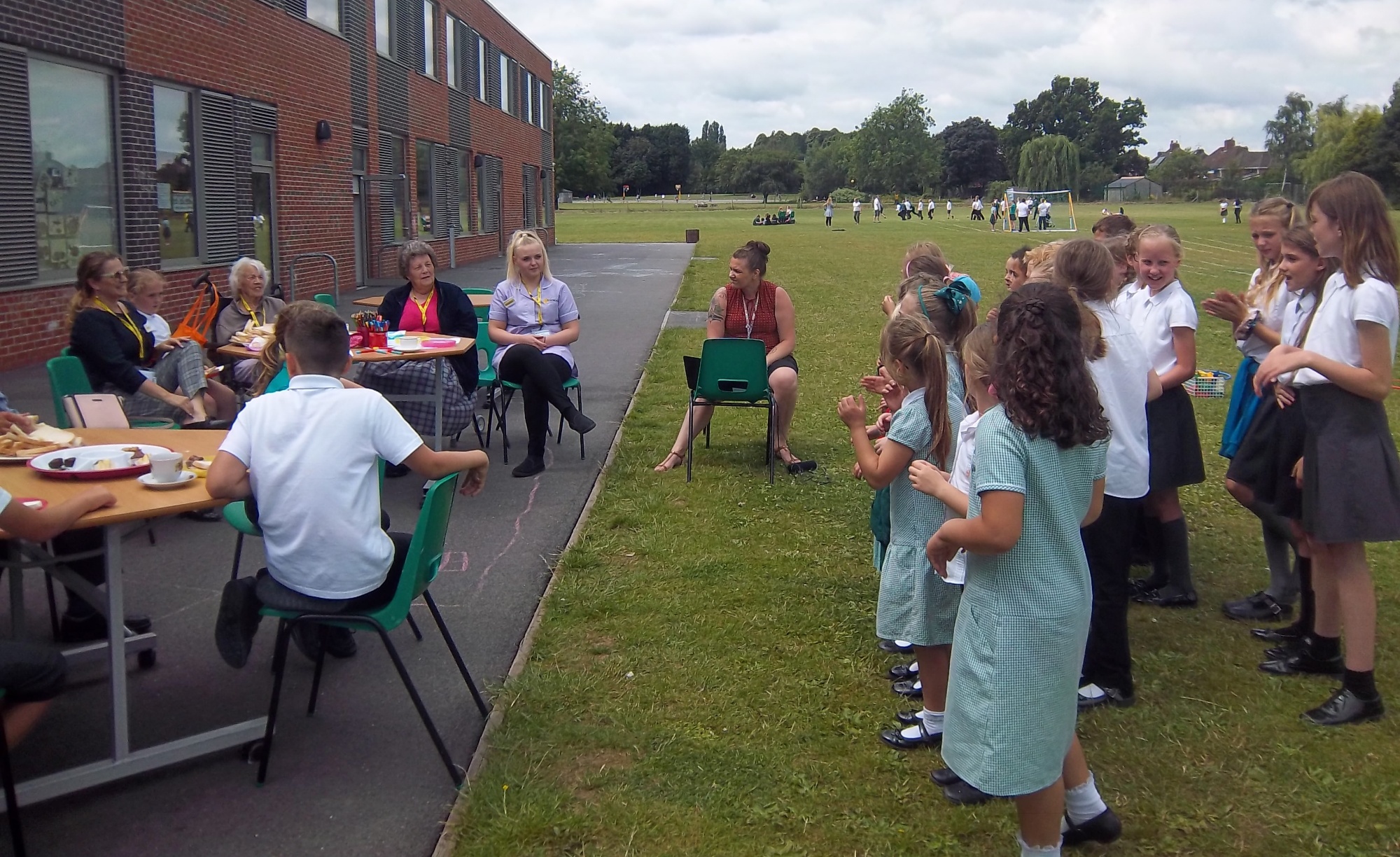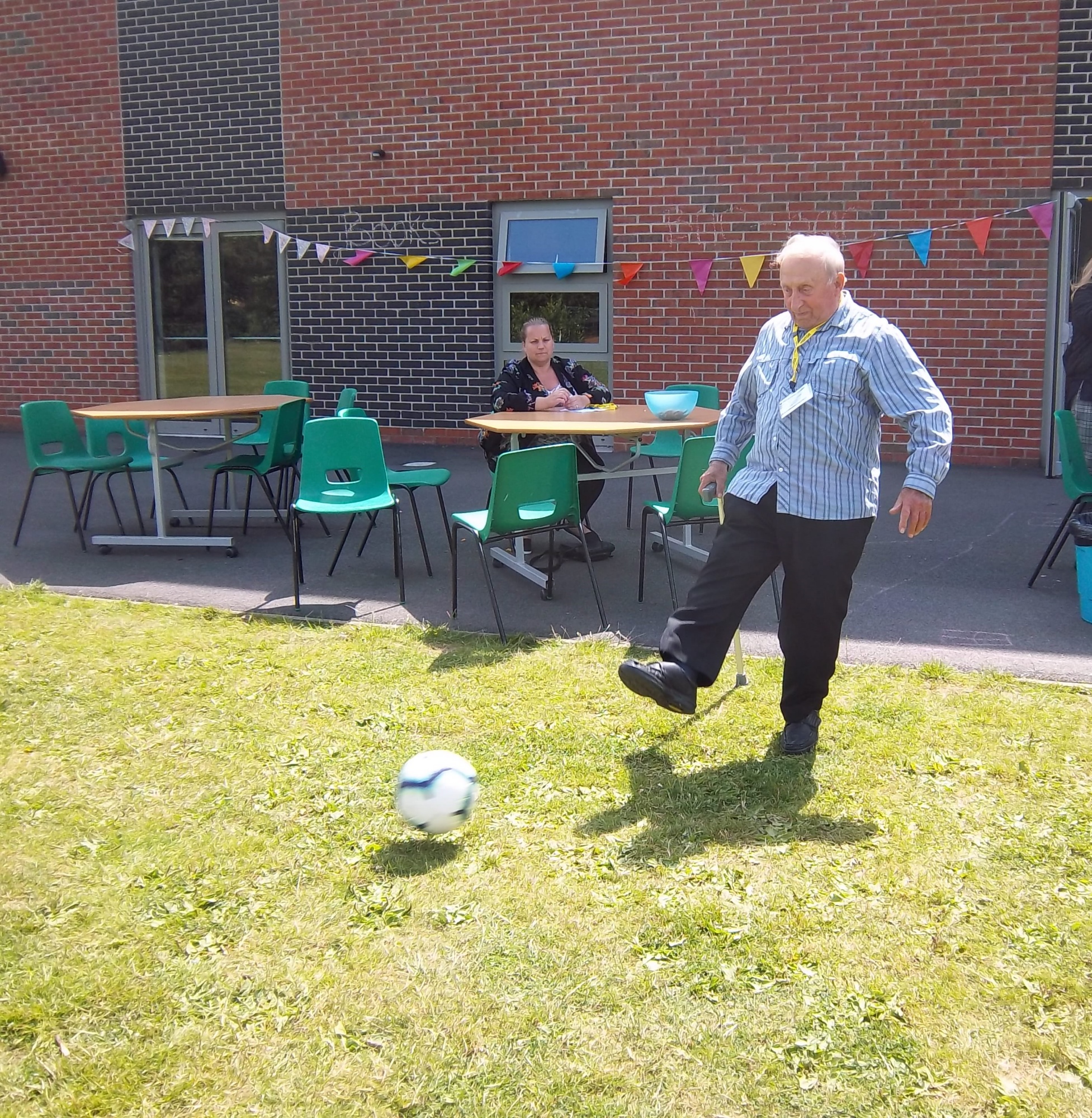 We are so proud of our children for showing such a caring and supportive attitude.
We're very proud of the staff who have supported this fantastic initiative throughout the year too!