Nursery had fun in the rain!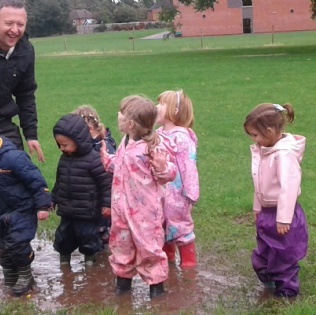 This week, Nursery outside learning was a little wet and muddy.
They built shelters to keep us dry, working as team putting them up and then they jumped in puddles.
It was great to see the children playing 'Stuck in the Mud' trying to pull Mr Smith out.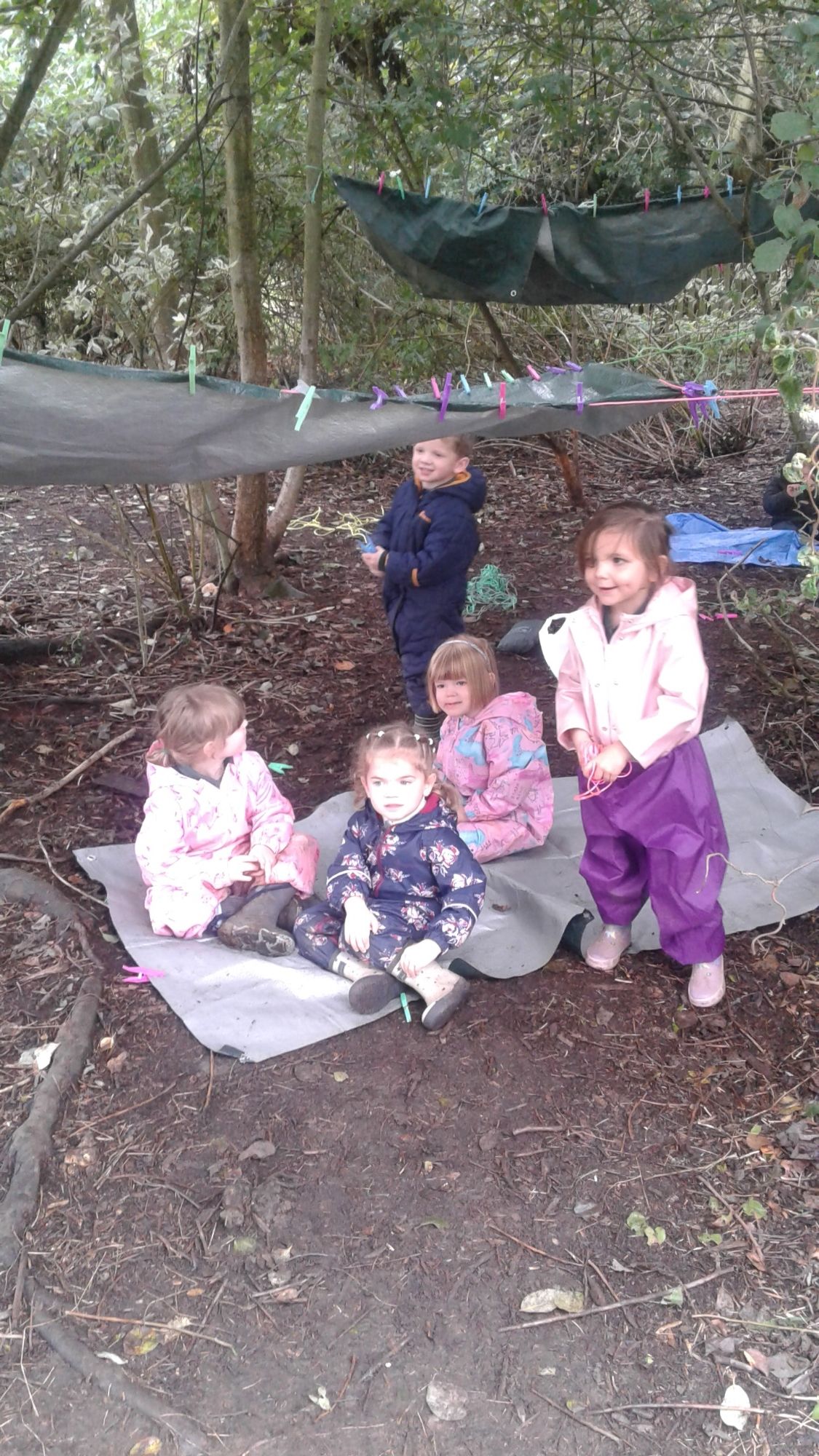 The children are looking forward to showing the grown ups all the fun that they have and how to stay clean in their wellies and waterproofs.