F2 (Reception)
Welcome to F2 (Reception)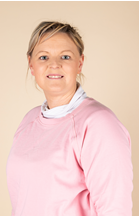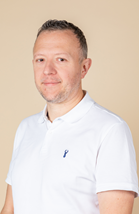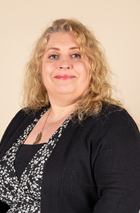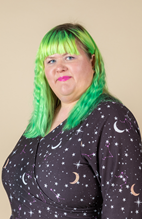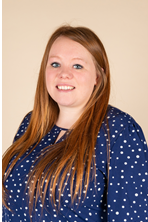 Mrs Bacon

(F2Y1SB Class Teacher)

Mr Smith

(F2WS Teacher)

Miss Franks

Mrs Willows

Mrs Williams
For more information about Mrs Bacon and Mr Smith, please see their 'Meet the Teacher' sheets at the bottom of this page.
Special Days in F2 are:
PE will be on a Wednesday and Forest School days will be updated following the wider reopening of school. If your child is currently attending school, please speak to the adults leading their bubble about PE and Forest School days.
To find out more about Forest Schools, visit our EYFS page.
Learning in our EYFS:
In the Autumn term, the children in EYFS begin with a Vehicle called 'I wonder who or what else lives in my world?' This is a Vehicle where children will learn all about themselves and make sense of their own life-story.
In the second half of the Autumn term, our EYFS children will study a Curriculum Vehicle called 'I wonder what the world was like before I was born?' This will have a focus on now and then and will lay the foundations for Historical skills and understanding that will be taught in KS1.
After Christmas, the focus will move onto a Curriculum Vehicle known as 'I wonder if all of the world is the same?' EYFS children will discover that there are different countries in the world and talk about the differences they have experienced or seen in photos. This Curriculum Vehicle focuses lots on exploration of similarities and differences and encourages the children to develop some basic Geographical knowledge, skills and understanding.
Furthermore, in the Spring term, the children will answer the question 'I wonder what I could make and do with my hands?' Through this Curriculum Vehicle the children will learn about creative arts, culture and performance, and this will be celebrated with a carnival at the end of the Vehicle where the children will showcase their learning to parents in their own carnival parade.
After the Easter break, our EYFS children will study 'I wonder what the world around me is like?' This will focus on understanding the key features of a life cycle of a plant and animal and begin to understand the need to respect and care for the natural environment and all living things. The knowledge, skills and understanding within this Curriculum Vehicle will enable the children to enter year 1 confident and ready to explore Scientific knowledge further.
In the final few weeks of life in EYFS at Holgate, the children will study 'I wonder what else we can find out?'. This topic is very much centered on the interests of the children in each cohort. Class teachers and adults in the classroom develop a good understanding of the children over the course of the year and encourage the children to ask their own questions about the world around them. During the final half-term, the children's learning then becomes centred on finding out new things about the world through a specific focus. During this study, the children will learn basic skills in research, presentation and recording of information and will have opportunities to extend their thinking further through dialogue with others. During the last academic year, the children were all very excited about upcoming holidays, following two summers of Covid restricted travel, the classes therefore learned about different places and their learning focused on seaside holidays today and in the past.
Learning in F2:
Have a closer look at F2 with a virtual tour: Click here.
The seven areas of learning covered by the EYFS are Personal Social-Emotional Development, Physical Development, Communication and Language, Literacy, Maths, Understanding the World and Expressive Arts and design.
There are three prime areas of learning plus Literacy and Numeracy that are key to achieving a Good level of development at the end of the Foundation Stage.
The 3 PRIME AREAS:
Personal, Social and Emotional Development (PSED)
This area has three smaller sections. These are Self-Regulation, Managing Self and Building Relationships. This area focuses on children learning how to work, play, co-operatively with others and how they learn to understand, manage and regulate their own emotions in order to function as effective learners and citizens.
Communication and Language (C and L)
This area has two smaller sections. These cover Listening, Attention and Understanding and Speaking. These outcomes cover important aspects of language development and provide the foundations for literacy. Early Years at Holgate places a strong emphasis on children's developing competence in Communication and Language with a focus on ensuring this area of embeded in Quality First Teaching across the EYFS. There are frequent planned opportunities for the children to engage in purposeful talk supported by adults, who support with using, understanding and developing vocabulary.
During Literacy sessions, there is always a strong emphasis in lessons planned in promoting communication and language by encouraging children to share their ideas and opinions and by saying out loud what they want to write prior to writing.
Physical Development (PD)
This area covers both fine and gross motor skill development. In order to achieve this as well as weekly PE sessions, children are encouraged to use the outdoor environment as much as possible and Forest school sessions are planned to support this. Weekly child-initiated and adult-led activities are planned to develop and support fine and gross motor development. We work hard in EYFS to develop children's skills for writing and use of tools effectively. We also do lots of work around healthy eating and looking after ourselves.
The SPECIFIC AREAS:
Maths
Maths is split into Number and Numerical Patterns learning. Maths is taught on a daily basis at Holgate in both whole class session and during small group activities. Maths is also intrinsic to daily continuous provision and enhanced through opportunities to explore numerical patterns, relationships between numbers and rhyme that embeds numerical order and place value.
Literacy
Literacy learning is split into Comprehension, Word Reading and Writing. Literacy is taught on a daily basis at Holgate during Phonics sessions and in specific Reading sessions. Children have regular opportunity to explore and understand a range of different purposes for writing and are challenged to create their own stories and adventures through both written, drama and spoken activities. Children are read with individually on a regular basis to enable them to learn and practise strategies taught. Phonics plays a big part in this area and the ability to blend for reading and segment for spelling are skills that are taught daily in the Foundation Stage at Holgate Primary and Nursery School.
Phonics – Phonics is taught daily in EYFS using the Monster Phonics scheme systematically to ensure that children make good progress and secure good early reading and writing skills during their time in the Foundation Stage.
Understanding the World
This covers the subjects Geography, Science, DT, History, RE and Computing. This is a major area of learning and enquiry focusing on children's developing knowledge and understanding of their environment, other people and features of the natural and man-made world.
Understanding the World is split into:
* Past and Present
* People, Culture and Communities
* The Natural World
Weekly Forest School activities provide an opportunity for children to explore, understand and care for their local environment and understand how it differs from the wider world. Opportunity within continuous and enhanced provision is provided for children to investigate and understand natural objects and develop scientific curiosity and explanation.
Key vocabulary and skills are taught during teacher led sessions and provide children with the strategies to develop their own natural curiosity.
Our Talking Points Curriculum linked to PSHE also supports the children in understanding cultural and community differences and supports the children in EYFS in developing respect and understanding of the range of people who live in the world around them.
Expressive Arts and Design
This covers art, music, and drama. To ensure a broad range of experiences small group sessions and continuous and enhanced provision activities are planned to teach and provide children with skills and opportunity to express themselves creatively in a variety of different ways. These sessions and opportunities enable the children to develop key knowledge and skills when creating with materials and to develop their ability to expressive themselves and to be imaginative.
It is important to make sure your child remains safe online - look through our guide for ways to support your child's online safety.