Year 1
Welcome to Year 1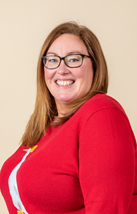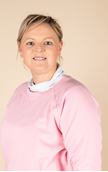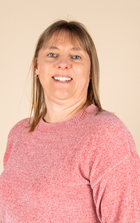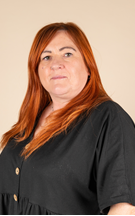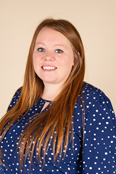 Mrs O'Kane

(1HO Class Teacher)

Mrs Bacon

(F2SBY1 Class Teacher)

Mrs Barnett

Mrs Brown

Mrs Williams
For more information about Mrs O'Kane and Mrs Bacon, please see their 'Meet the Teacher' sheet at the bottom of this page.
Key Days in Year 1 are:
PE in Y1 takes place on a Monday and Wednesday.
Leaving F2 behind and moving into Year 1 is a big step for all children. We aim to make the transition into Year 1 a smooth one. Year 1 children's day may seem a little more structure than in was in F2 as they will sit at tables, but they will still be learning a variety of different ways. Although they will have left the EYFS behind at the end of F2, some goals may be carried on with them as they move into Year 1. Year 1 is the first year of the National Curriculum.
Like all year groups, Year 1 has government statutory schemes of learning to follow. The children will be assessed throughout and at the end of the year to see if they have reached the expected standard. All children are supported and are given extra support and guidance if needed.
Our Year 1 Learning:
In the Autumn term, the children in Year 1 begin with a Curriculum Vehicle called 'Magnificent Me'. This vehicle focuses on the career of an author and leads to the children producing a book all about themselves. This Curriculum Vehicle provides an opportunity for the children to meet an author and to understand what an author does and how they could become and author in the future. Through their Design Technology study, the children learn how to create sliders, leavers and pop-ups and will practise the skills that build on their exploration of craft materials in Design and Make projects during EYFS.
In the second half of Autumn Term, the children will learn through a Curriculum Vehicle titled 'Once Upon a Time'. Through this Vehicle, the children will develop their understanding of traditional stories and the literary structures that support them. The children's Design and Technology skills will be further developed through a Design and Make project that focuses on building a structure for Rapunzel. This Vehicle is linked to the job role of a builder and in the Autumn term the children will meet a builder and understand the work that builders do in their job and what it is like to be a builder.
During the Spring term, the children will explore a Curriculum Vehicle entitled 'Location, Location, Location'. This Curriculum Vehicle involves the children developing the knowledge and skills needed to make a video guide about London with their own narration which includes all the facts and information that they have learned about the late Queen Elizabeth II, King Charles III and the landmarks in London. This half-term of study includes a range of Geographical knowledge and skills and requires the children to look at landmarks and key features of a settlement and how this compares to another. The children will also expand their Art knowledge as they learn about how artists use sketching, colour mixing and shading to create portraits of themselves and member of the Royal Family.
In Spring 2, the children begin exploring the Curriculum Vehicle 'Fur, Feather and Scales', through which they will look at the career of a vet. Children will build upon EYFS knowledge learning about animals and will learn how to categorise different animals whilst developing their knowledge of the habitats, diet and care needs of these living things. At the end of their vehicle, the children will create a published poster in the style of those displayed in Veterinary Practices to advise visitors on how to care properly for their pets. These will be shared with a local Veterinary Practice for feedback and final display.
Year 1 children in the Summer Term study a prominent person and place within their local area through the Curriculum Vehicle of "Can you live like Robin Hood?" where they will research and find out about Nottingham Castle and Robin Hood. The children will delve into the medieval world where they will look at what life was like for a range of people including knights, royals and peasants. Year 1 children will then compare life than to life now including the specifics of Nottingham then and Nottingham now.
In the final half-term of Year 1, the children will complete the Curriculum Vehicle of 'Glorious Gardens'. During this Vehicle the children will work with a professional gardener and learn about this job role whilst completing a linked project through which they will design a new flowerbed that is disability friendly for a local care home. The children will build upon learning from EYFS and Forest Schools sessions and will learn about plants and trees – their parts and functions and what they need to survive and will use this information and learning from Scientific investigations in order to grow plants successfully.
English (Writing, Reading and Phonics)
Phonics is a big part of Year 1. The children will continue to expand on their knowledge of phonics. They will have daily phonics sessions, just like they did in F2. These are fun, pacy sessions which involve games and tasks. They will learn tricky words, spelling rules and how to sound out and blend to aid them with their reading and writing. By the end of the year, children will know all of the phonics up to Phase 5. At the end of Year 1, the children will complete a Phonics Screening Check. For more information about our phonics progression, please visit our Phonics page.
In their English sessions, children will use quality texts to develop their understanding of writing. They will produce extended written outcomes. We encourage the children to explore a wider range of texts and stories. For more information on our English curriculum, visit our Curriculum page.
Maths
Maths sessions happen daily with plenty of hands-on activities. Year 1 children will count with objects and work in groups to explore shapes and pattern. As they are now confidently using numbers over 20, they will begin to explore more problem-based maths including, adding and subtracting. Number bonds will also be reinforced. They will learn to count forwards, backwards, in 2s, 5s, 10s, 20s, and they will double and halve.
If you want to see how Year 1 at Holgate are taught to apply different calculation techniques in maths, click here to view videos support guides.
The Wider Curriculum
We teach our wider curriculum through a mix of discreet (stand-alone) sessions and those taught through the curriculum vehicle. For more information on our Curriculum Offer, please visit our Curriculum pages.