Year 6
Welcome to Year 6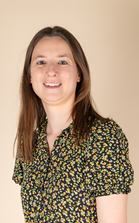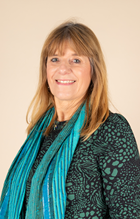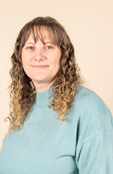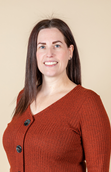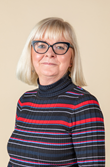 Mrs Woodhead

(6AW Class Teacher and Assistant Headteacher)

Mr Rathe

(6AR Class Teacher)

Mrs Smart

Mrs Smith

Miss Billingham

Mrs Morgan
To find out more information about Mrs Woodhead and Mr Rathe, please see their 'Meet the Teacher' sheets at the bottom of this page.
Key Days in Year 6 are:
PE days will be on a Monday.
Year 6 is the final year of KS2 and a truly memorable time in your child's primary education.
Year 6 is a key moment in your child's life; they will develop more independence, a huge amount of resilience and, most importantly, they should become very aware of who they are as both learners and as young adults.
Throughout the academic year, the Year 6 team will support the children with transitioning to their chosen secondary school. For more information, visit the Year 6 Transition page.
Like all year groups, Year 6 has government statutory schemes of learning to follow. The children will be assessed throughout and at the end of the year to see if they have reached the expected standard. In May of their Year 6, the children will complete SATs assessments which all Year 6 children sit. The Year 6 team work to ensure that these remain a focus but do not dominate the school year. To give parents more insight, the Year 6 Team will run a meeting in the January and relevant materials will be posted to this page.
Our Year 6 Learning:
During the Autumn term, our Year 6 children begin the final year of their primary school learning with a Curriculum Vehicle called 'Scream Machines: Safe or Sinister?' This Vehicle has a strong Design and Technology focus but also involves the children learning about rollercoasters through a trip to Alton Towers to experience a variety of Rollercoasters and their settings. The children will use the visit as a part of their research into theme park rides and will then learn skills around market research to develop their understanding of people's interests when it comes theme park rides. The children will devise research questions, analyse data from the returns, and will then use this information to design and make their own rollercoaster prototype. As a part of this process, the children will develop their use of persuasive techniques in English to write persuasive pitch to encourage Alton Towers to develop their rollercoaster prototype. The children will revisit their Scientific learning about electricity, and will explore circuits using lights, switches and buzzers to create light up/sound elements that will enhance the rollercoasters that they will design and make through their DT woodwork unit. This vehicle will develop children's understanding of the creative world of engineering and business as well as their knowledge of appropriate health and safety features as they use their developing oracy skills to present their rollercoaster designs to experts from the field at Alton Towers.
During the second half of Autumn term, the children will study Ancient Egypt. Through this Curriculum Vehicle, children will develop their understanding of life in the Ancient Egyptian time period. The children will look at replica artefacts and a range of historical sources to learn more about homes, transport, and lifestyles and how these are compared to those of previously studied periods in time such as Roman Britain, Ancient Maya and life in Anglo-Saxon Britain. The children will work with Mansfield Museum to look at displays used in the museum to teach children and adults about historical time periods. The children will work to produce a display for a community space to share the achievements of the Ancient Egyptians. This community display will include pieces of written word, sketches and clay models of death masks.
In the Spring term, the children will move onto learning through a Curriculum Vehicle called 'Our Changing World' in which they will learn about the impact of plastic pollution and campaign for reducing single use plastic. This Vehicle will specifically focus on The Great Specific Garbage Patch and the children will learn textile skills in Design and Technology that will enable them to design and create their own reusable tote bag. Veolia Nottinghamshire will be the careers link for Year 6 during this Vehicle. They will teach the children about their work with using waste is a valuable resource and will support the children to understand what a Materials Recovery Facility is and why recycling is important. This Vehicle will end with a campaign to reduce single use plastic bags.
In the first half of the Summer term, Year 6 will begin a historical study of Vikings settlements and the impact that the Vikings had on modern Britain. Through this Curriculum Vehicle, the children compare the jobs, diet and lifestyle between Vikings and Anglo Saxons and will look at the transport in the Viking time period and how this compared to during Roman Britain. Additionally, children will learn about the trade links of the Vikings, including reasons why Vikings settled/raided where they did. Children will look at coasts and explore these linked to Viking raids. They will also use atlases to locate places where the Vikings settled. Draw comparisons between the Vikings trade links Anglo Saxons and Ancient Maya, which they studied in Year 4. In their DT work, children will compare what the Vikings ate and drank compared to modern day Britain looking at seasonality and imported food. They will then use this knowledge to make their own oatcakes. To improve their mastery of art, children will then produce a continuous painting interpreting themselves as a Viking warrior. The children will look at the job role or news reports in reporting on factual information but in an interesting and engaging manner. The children will then use their knowledge of the Vikings to create a news report in the style of BBC reporting what impact the Vikings had.
In the final half term of their journey at Holgate Primary and Nursery School, our Year 6 children will build upon their learning from the WW2 unit in Year 5 and will learn about the Holocaust. This will involve a trip to The Holocaust Centre, where the children will listen to the story of a Holocaust survivor and will then produce a fictional piece of writing that is a first-person recount of Kristallnacht in 1938. This will be displayed at the Holocaust Centre.
English
In their English sessions, children will use quality texts to develop their understanding of writing. They will produce extended written outcomes for a variety of purposes including writing to persuade, entertain, discuss and inform. The children will confidently follow and apply the writing process of: plan, write, edit and redraft.
In Year 6, children will read a range of different genres. They will continue to use their skills of inference of characters' motives and feelings and will think about figurative language and how it is used. They will examine why a writer has made certain choices.
Grammar is a key focus in Year 6. The children in Year 6 will continue to develop their understanding of all the grammar concepts taught throughout KS2 as well as learn new ones such as punctuating using semi-colons and colons. For more information on our English curriculum, visit our Curriculum page.
Maths
The main focus of maths teaching in upper Key Stage 2 is to ensure that children extend their understanding of the number system and place value to include larger integers. This should develop the connections that children make between multiplication and division with fractions, decimals, percentages and ratio.
At this stage, children should develop their ability to solve a wider range of problems using both written and mental methods of calculation. With this grounding in arithmetic, children will learn the language of algebra as a means for solving a variety of problems. In geometry, Year 6 will learn to classify shapes with complex properties and will learn the vocabulary they need to describe them.
By the end of Year 6, children should be fluent in written methods for all four operations, including long division and multiplication, and in working with fractions, decimals, and percentages. They should be able to read, spell, and pronounce mathematical vocabulary correctly.
If you want to see how Year 6 at Holgate are taught to apply different calculation techniques in maths, click here to view videos support guides.
The Wider Curriculum
We teach our wider curriculum through a mix of discreet (stand-alone) sessions and those taught through the curriculum vehicle. For more information on our Curriculum Offer, please visit our Curriculum pages.