Chaplin's Impress with Panto!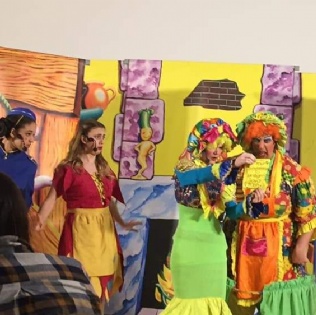 A fantastic time had by all!
On Staurday 12th January Chaplin's Entertainment visited Holgate Primary School with their pantomime, Cinderella! It was an excellent performance and was enjoyed by everyone who attended - some didn't want to leave afterwards!
The traditional tale of Cinderella being picked on by her Ugly Sisters, Fifi & Lala, and of how she eventually meets her Fairy Godmother who helps her attend a Royal Ball. There was a lot of audience participation and a fantastic rendition of Baby Shark!!
Although we didn't sell as many tickets as we would have liked to, each showing was around half full. We would love your ideas for more community/family engagement events we could hold in the future. If you have any ideas please let the office team know by emailing office@holgateprimary.org
Also, don't forget to like our new school social media accounts