Year 5
Welcome to Year 5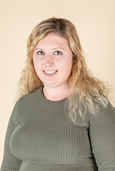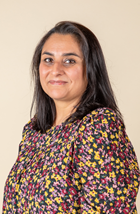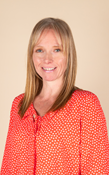 Miss Roe

(5IR Class Teacher)

Miss Kennedy

(5KK Class Teacher)

Mrs Kennedy

Mrs Hicklin
To find out more information about Miss Roe and Miss Kennedy, please see their 'Meet the Teacher' sheets at the bottom of this page.
Key Days in Year 5 are:

The Y5 PE day is a Friday.
5IR Swimming until February 2023.
Year 5 is a year to embed all of the knowledge learnt in lower Key Stage 2 and a year to start the preparations for transition to secondary school.
This is often a year when children grow in maturity – sometimes even more so than in their final year in primary. They gain a greater independence and confidence from being given more responsibility in their learning.
Children in Year 5 are increasingly encouraged to take responsibility for their own learning: to do their homework, to pack their school bag, to remember their PE kits. And they develop and grow as a result. It is about encouraging independence in preparation for bigger things to come.
Like all year groups, Year 5 has government statutory schemes of learning to follow. The children will be assessed throughout and at the end of the year to see if they have reached the expected standard.
Our Year 5 Learning:
During the Autumn term, our Year 5 children will commence a study of World War Two, which will launch with a trip to Perlethorpe Education Centre. This vehicle focuses on the Historical study of the Second World War, its causes, what evacuation was and what impact it had for those at home such as rationing. Furthermore, children will explore the role of Bletchley Park during WW2 and discover the work of Alan Turing. The children will look at the job of a radio broadcast (in the style of a sales and marketing pitch) and will learn the skills needed to be able to clearly present their information about the second world war. The children will use their developing Geographical knowledge and skills to look at movement of allies during this time and will use world maps to locate counties involved in the war. In Design and Technology, the children will design and make food packaging for a fragile food that could be sent to a soldier at war exploring the relationship between the shape and the strength of shell structures. Children will gain knowledge about nets and about how simple and complex 3D shapes can be made by using a net made from 2D shapes. They will develop their designing skills through the knowledge gained from investigating, disassembling, and evaluating a range of familiar commercial packaging, and develop their making skills through focused tasks in which they use a range of measuring, marking out, cutting and assembling techniques.
In the second half of the Autumn Term, the children will work closely with a local homeless charity to during their Curriculum Vehicle called 'The Gift of Giving'. This Vehicle will enable the children to understand about the community in which they live and the diverse needs and life experiences of people in the local area. The children will use the Design and Technology skills developed in lower key stage 2 to design and create a Christmas meal for the homeless of Nottingham. The Year 5 children will also learn of the role of the Salvation Army and their work for the homeless people of Nottingham.
During the Spring Term the children will learn through a Curriculum Vehicle entitled 'I'm a Survivor.' Children will attend a visit to Walesby Forest where they will learn about shelters and structures. This learning will support the children with their challenge of rescuing Bear Grylls and his crew who are stranded in Antarctica after an expedition. Using their developing Geographical skills, the children will have to plan the journey back across the globe visiting and surviving different biomes, mountain ranges, climates, Earthquakes and Volcanoes along the way. The children will complete a focused study on South America and Earthquakes/Volcanoes and will learn about how these natural disasters occur and the impact that they have on the surrounding communities. After all of their learning, the children will work together to produce a shelter in a Forest School which can withstand wind and rain. The school will utilise scout leaders and joiners to support with the construction and to judge the winning design.
Finally, in the Summer Term, Year 5 will commence a historical study of Ancient Greece. Through this study, the children will learn about ancient Greek settlements, life in Ancient Greece and the trade links between Ancient Greece and other parts of the world. The children will then look at how these trade links have developed to present day. Using the knowledge acquired through their Scientific study of Forces and the knowledge and skills developed in the Design and Technology study, the children will Design and Make a model Chariot that they will race during some replica Olympic Games that they will develop and host.
English
In their English sessions, children will use quality texts to develop their understanding of writing. They will produce extended written outcomes for a variety of purposes including writing to persuade, entertain, discuss and inform. The children will become more confident at following the writing process of: plan, write, edit and redraft.
In Year 5, children will read a range of different genres. They will continue to use their skills of inference of characters' motives and feelings and will start to think about figurative language and how it is used.
Grammar becomes a wider focus in KS2, the children in Year 5 will continue to develop their understanding of a wider range of grammatical concepts such as punctuating using brackets, dashes and commas. For more information on our English curriculum, visit our Curriculum page.
Maths
In Year 5, children will become much more confident with addition, subtraction, multiplication and division to know which one to use in what situation. They will apply their understanding to larger digits and decimals.

Children will continue to build on their understand of fractions and make links between fractions, decimals and percentages. Additionally, they will learn to calculate the area and perimeters of different shapes. Children will develop their understanding of how to convert between units of measurement, including imperial to metric measurements. The children will learn to draw and measure angles using protractors.
If you want to see how Year 5 at Holgate are taught to apply different calculation techniques in maths, click here to view videos support guides.
The Wider Curriculum
We teach our wider curriculum through a mix of discreet (stand-alone) sessions and those taught through the curriculum vehicle. For more information on our Curriculum Offer, please visit our Curriculum pages.